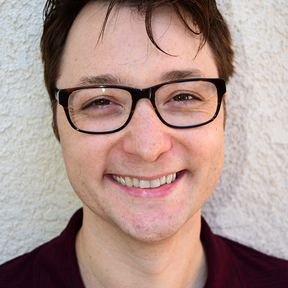 I am a highly communicative, energetic, and thorough massage therapist. I treat every appointment as a sacred therapy session to help facilitate your body's natural harmony.
We all have painful areas in our bodies, which is why I specialize in targeted muscular pain and trauma removal. My honed skills and intuitive touch help powerfully unwind the unique knots and tensions in your body. The results are most commonly stress relief, pain removal, and increased mobility. Because I preform detail oriented work, I end up recommending longterm treatment plans and homework.
My approach to bodywork is a unique integration of East and West styles (Swedish, Deep Tissue, myofascial, connective tissue release, sports, and Thai massage). I have extensive knowledge of carpal tunnel syndrome and other repetitive motion related injuries.
My ultimate goal for my clients is to live pain free and to thrive!
I love to work with various injury cases, rehabilitation, and multiple ailments.
Joint Mobilization, Tense and Relax Stretches, Myofascial Release, Lymphatic Drainage, Swedish, Deep Tissue, Sports, Shiatsu, and Thai Massage techniques can/may be used to culminate in my unique brand of FOCUSED massage THERAPY for you!
Are you able to provide proof of liability insurance coverage (COI)?:
What are your credentials?:
Licensed (e.g., massage, medical)
Certified (e.g., yoga, meditation, nutritionist, financial)
Registered (e.g., dietician, nurse)
Business Entity (e.g. LLC)
List any license numbers here or links to validate:
CAMTC # 75840
What services do you offer?:
Certified Compliance Training - Workplace Safety
Alternative Health Services
Nutrition & Food Services
Team Building & Entertainment
Licensed Medical Screenings & Services
Licensed Mental Health Services
Certified Financial Services
Licensed Esthetician Services
Licensed Massage & Bodywork
Have you received the COVID Vaccine?:
Are you ok with::
Virtual events (webinars)
Traveling (additional fee may apply)
No followed people