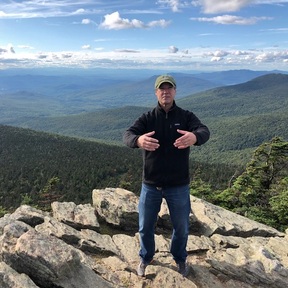 Bill is a certified teacher (Sifu) of Tai Chi Chuan since 2000, and a practitioner of the internal martial, movement, and meditative arts since 1990. He is a skilled instructor in the health wellness and fitness industry, teacher of wellness arts; Tai Chi Chuan, Meditation, Qigong, and Ba Gua Zhang.
He has taught classes, workshops and seminars in London, Frankfurt, and New York.
Are you able to provide proof of liability insurance coverage (COI)?:
What are your credentials?:
Licensed (e.g., massage, medical)
Certified (e.g., yoga, meditation, nutritionist, financial)
Registered (e.g., dietician, nurse)
Business Entity (e.g. LLC)
What services do you offer?:
Certified Compliance Training - Workplace Safety
Alternative Health Services
Nutrition & Food Services
Team Building & Entertainment
Licensed Medical Screenings & Services
Licensed Mental Health Services
Certified Financial Services
Licensed Esthetician Services
Licensed Massage & Bodywork
Tell us about your education:
MFA Hunter College CUNY, BFA School of Visual Arts
List any special certifications (e.g., CPR) here::
Instructor level certification in Tai Chi, Meditation, Qigong, Bagua
Describe your experience (awards - publications)::
Gold and Silver medals in a number of regional WKF and other tournaments. Appearances in articles in Inside Kung Fu and other martial arts magazines.
Tell us about any past clients you've worked with::
I've worked with everyone from 2 year olds to 92 year olds, billionaires and playwrights, hotel workers and martial artists. I've taught at the NYC DOH, Google, hotels, medical centers, and corporate events. From one private lesson to events with 50 people.
Have you received the COVID Vaccine?:
Are you ok with::
Virtual events (webinars)
Traveling (additional fee may apply)
No followed people