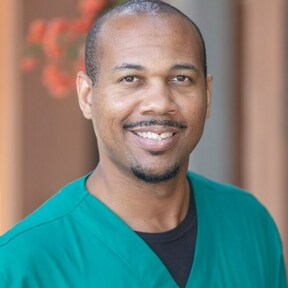 I have been a Sports Massage Therapist for 13 years. Working with professional athletes to help rehabilitate and improve there overall wellbeing in there sport .
I specialize in Therapeutic Integrative Massage and Nueromuscular Re-education.
Deep tissue. Active and Passive trigger point therapy . Swedish massage. Pregnancy massage.
With a look at how patterns play a problem in a person's well being I help people understand body mechanics when working at a desk or from home .
What are your credentials?:
Licensed (e.g., massage, medical)
Certified (e.g., yoga, meditation, nutritionist, financial)
Registered (e.g., dietician, nurse)
Business Entity (e.g. LLC)
List any license numbers here or links to validate:
Camtc license
What services do you offer?:
Certified Compliance Training - Workplace Safety
Alternative Health Services
Nutrition & Food Services
Team Building & Entertainment
Licensed Medical Screenings & Services
Licensed Mental Health Services
Certified Financial Services
Licensed Esthetician Services
Licensed Massage & Bodywork
Tell us about your education:
Associates in science degree
Have you received the COVID Vaccine?:
Are you ok with::
Virtual events (webinars)
Traveling (additional fee may apply)
No followed people