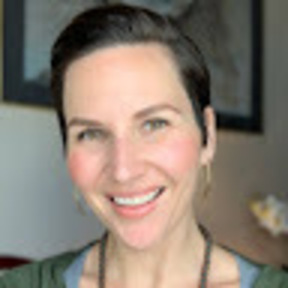 Are you able to provide proof of liability insurance coverage (COI)?:
What are your credentials?:
Licensed (e.g., massage, medical)
Certified (e.g., yoga, meditation, nutritionist, financial)
Registered (e.g., dietician, nurse)
Business Entity (e.g. LLC)
List any license numbers here or links to validate:
CA Acupuncture Board Certified #13833, National Certification Commission for Acupuncture & Oriental Medicine Board Certified #842644
What services do you offer?:
Certified Compliance Training - Workplace Safety
Alternative Health Services
Nutrition & Food Services
Team Building & Entertainment
Licensed Medical Screenings & Services
Licensed Mental Health Services
Certified Financial Services
Licensed Esthetician Services
Licensed Massage & Bodywork
Tell us about your education:
California State Board Licensed Acupuncturist #13833 NCCAOM Diplomate of Oriental Medicine #842644 Certified Nutrition Consultant - National Academy of Metabolic Science 2018 - Doctorate of Acupuncture & Chinese Medicine - Pacific College of Oriental Medicine, San Diego CA 2010 Master's of Science in Oriental Medicine - Acupuncture & Integrative Medicine College - Berkeley CA 2005 Bachelor of Arts in Studio Art - Metal Art - California State University Long Beach, CA 2003 Certificate of Television Production and Broadcast Communication Arts - Diablo Valley College, Pleasant Hill CA
List any special certifications (e.g., CPR) here::
CPR, Certified Nutritionist, Beyond Quantum Healing Practitioner
Describe your experience (awards - publications)::
Best of Marin 2018 / 2019
Tell us about any past clients you've worked with::
She also treats patients for pain management and sports medicine, trauma, paralysis, pediatric and teenagers, major life changes, spiritual growth and more. Her healing approach is to unblock misalignment in the body-mind-spirit through accessing the highest level of truth for the patient so that they can experience a deeper layer of their most authentic self - free of pain, stress, tension and full of confidence and vitality.
Have you received the COVID Vaccine?:
Are you ok with::
Virtual events (webinars)
Traveling (additional fee may apply)
No followed people