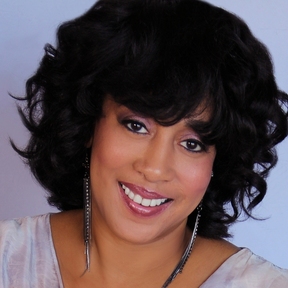 A certified Integral Yoga instructor, Lifestyle Author and Publisher; Kellye Davis is on the pulse of wellness and stress free living...
Kellye became inspired to get the word out about the growing "stress epidemic" in our society, while teaching yoga in anxiety-ridden work environments.
Her "go-to" solutions to de-stress to include; meditation, restorative yoga, self-care tips, environment and attitude makeovers.
She has lead stress management and yoga workshops for colleges, organizations and companies such as, The Girls Scouts, Bayer, Oxford Health Plans, MasterCard, GE Capital, and Diversified Investment to name a few.
Her stress- free lifestyle TV segments have been aired on media networks to include, NBC- NY, CBS-NY, E! Television, FOX ,and, News 12.
Kellye also, volunteers with "The Prison Project", a non-profit organization that teaches meditation to incarcerated women.
Are you able to provide proof of liability insurance coverage (COI)?:
What are your credentials?:
Licensed (e.g., massage, medical)
Certified (e.g., yoga, meditation, nutritionist, financial)
Registered (e.g., dietician, nurse)
Business Entity (e.g. LLC)
List any license numbers here or links to validate:
Certificate of Insurance 284534
What services do you offer?:
Certified Compliance Training - Workplace Safety
Alternative Health Services
Nutrition & Food Services
Team Building & Entertainment
Licensed Medical Screenings & Services
Licensed Mental Health Services
Certified Financial Services
Licensed Esthetician Services
Licensed Massage & Bodywork
Tell us about your education:
Northeastern University/ Integral Yoga Institute/ Landmark Education
List any special certifications (e.g., CPR) here::
Integral Yoga (Asanas and Pranayama) Teacher Training| Yoga Nidra ( Yoga Sleep)
Describe your experience (awards - publications)::
Publisher/ Editor in Chief of Unwind Magazine, Author- The Bliss Principle Articles on Stress Reduction Print and Online Women's World Essence Spa, & Westchester Business Journal
Tell us about any past clients you've worked with::
Bayer, Oxford, Health Plans, Concept Care, Snapple Beverage, Mastercard, Phillip, Morris, GE Capital, Diversified Investments, ABC Television ,Monrore College, Girl Scout, Private Sector
Have you received the COVID Vaccine?:
Are you ok with::
Virtual events (webinars)
Traveling (additional fee may apply)
No followed people