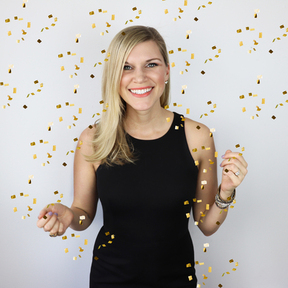 Jennie Malloy has been leading Workshops & Coaching Days for 9 years. She has worked with over 70 companies, including Fortune 500s, Tech Start-Ups, and AmLaw 100 law firms. Jennie uses a research-driven approach, delivering concrete skills and habits to improve sleep, stress management, nutrition, work-life balance, leadership, and mental well-being.
With a degree in Brain & Cognitive Science as well as Integrative Nutrition, she focuses on both the science and psychology of what drives our behavior to create sustainable change. She has been featured on the Wall Street Journal, NPR, Dr. Oz, Inc. Magazine, law.com and The American Lawyer.
Her energy is infectious & she is sure to engage participants with down-to-earth tips, a little bit of humor, & actionable steps they can take immediately.
Are you able to provide proof of liability insurance coverage (COI)?:
What are your credentials?:
Licensed (e.g., massage, medical)
Certified (e.g., yoga, meditation, nutritionist, financial)
Registered (e.g., dietician, nurse)
Business Entity (e.g. LLC)
What services do you offer?:
Certified Compliance Training - Workplace Safety
Alternative Health Services
Nutrition & Food Services
Team Building & Entertainment
Licensed Medical Screenings & Services
Licensed Mental Health Services
Certified Financial Services
Licensed Esthetician Services
Licensed Massage & Bodywork
Are you ok with::
Virtual events (webinars)
Traveling (additional fee may apply)
No followed people