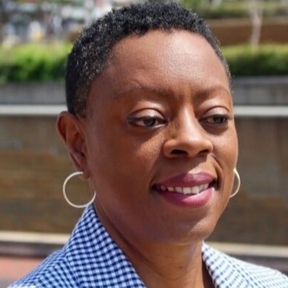 Loronda is an Army veteran who worked as a corporate professional for over a decade before transitioning to state government.
She's a national conference speaker and certified instructor who educates on wellness in the workplace, youth empowerment, women's empowerment and personal development. She holds a Masters degree in Forensic Psychology and is a 3x self-published author. Loronda is creator, host, and producer of three internationally syndicated podcasts and a YouTube show.
After being diagnosed with breast cancer in her final year of graduate school, Loronda realized her life purpose. She's a teacher, a healer and a life-changer who uses the power of her words to elevate the consciousness of humanity.
Are you able to provide proof of liability insurance coverage (COI)?:
Tell us about your education:
Master of Arts in Forensic Psychology
Describe your experience (awards - publications)::
Publications: Peeling Back the Layers of Your Life: A Pathway Revealing 365 Hidden Treasures ~ Peeling Back the Layers of Your Life: Inspiring Quotes to Live By ~ Peeling Back the Layers of Your Life: 143 Inspiring Quotes to Live By
Tell us about any past clients you've worked with::
SAP, WeWork, Wellspring Living, Cox Communications, Dekalb County Public Library, Department of Youth Rehabilitation Services, Saint Leo University
Have you received the COVID Vaccine?:
Are you ok with::
Virtual events (webinars)
Traveling (additional fee may apply)
No followed people