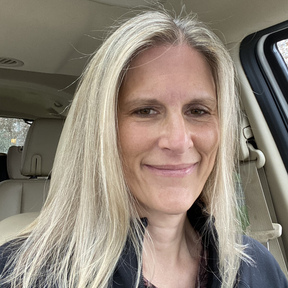 SANDY POLLEN, LMT, OMT
Sandy graduated from the Bancroft School of Massage Therapy in March of 2009. She offers Swedish, deep tissue, sports and hot stone massage. Sandy is certified in orthopedic massage, prenatal, cupping therapy, and RockTape kinesiology taping.
Sandy entered the massage profession after struggling with a running injury that was helped tremendously through massage therapy. Sandy connects with and understands the athlete, having completed over twenty marathons and six Ironman Triathlons herself. If you ask, she will credit massage therapy with what has kept her going and she is dedicated to help keep you going too!
Are you able to provide proof of liability insurance coverage (COI)?:
What are your credentials?:
Licensed (e.g., massage, medical)
Certified (e.g., yoga, meditation, nutritionist, financial)
Registered (e.g., dietician, nurse)
Business Entity (e.g. LLC)
What services do you offer?:
Certified Compliance Training - Workplace Safety
Alternative Health Services
Nutrition & Food Services
Team Building & Entertainment
Licensed Medical Screenings & Services
Licensed Mental Health Services
Certified Financial Services
Licensed Esthetician Services
Licensed Massage & Bodywork
Tell us about your education:
Bancroft School of Massage Therapy, 2009
List any special certifications (e.g., CPR) here::
LMT OMT
Have you received the COVID Vaccine?:
Are you ok with::
Virtual events (webinars)
Traveling (additional fee may apply)
No followed people